Included
Typical breakfast
Fireplace
Towels
Cable TV and library (books & videos)
Maid service
Wi-Fi
Stereo Hi Fi
Fridge
Telephone: Free incoming calls – pre paid line
2 complete and shared bathrooms
Computer with Internet connection in our living room
Hot water 24 hrs
Reservation for dinners, theatre, concerts
Alarm in the whole house
Coffee and tea all the day
We advise you where to go here in Uruguay
Optional Services
Car and bicycles rental
Transfer service to and from the airport, bus station, harbour, vineyards or wherever you want
Laundry
Extra bed available
Reiki, yoga teacher, meditation
Lunch - dinner
Barbecue for events and meetings
Taylor
Cell phone rental
Private and safe parking, near our B&B
Medical assistance
Luggage deposit
Tango courses
Spanish, Portuguese and Italian courses
Available doctor
Babysitter
City tours
Traditional roast, we prepare for our guests
Personal tours all around Uruguay
Sport activities reservations, golf, canoeing, swimming, gym, fencing, horsemanship, walks, trekking. Activities for the third age
Additional Information
Rooms for non smokers
Not to any sort of discrimination
Terrace for smokers
Reservation necessary in advance
Extra bed
Pets not allowed
Your own keys to peace of mind and freedom of action
Visitors welcome
Not recommended for disabled people
Vegetarian food available
High season from Nov. To April
Watched Parking nearby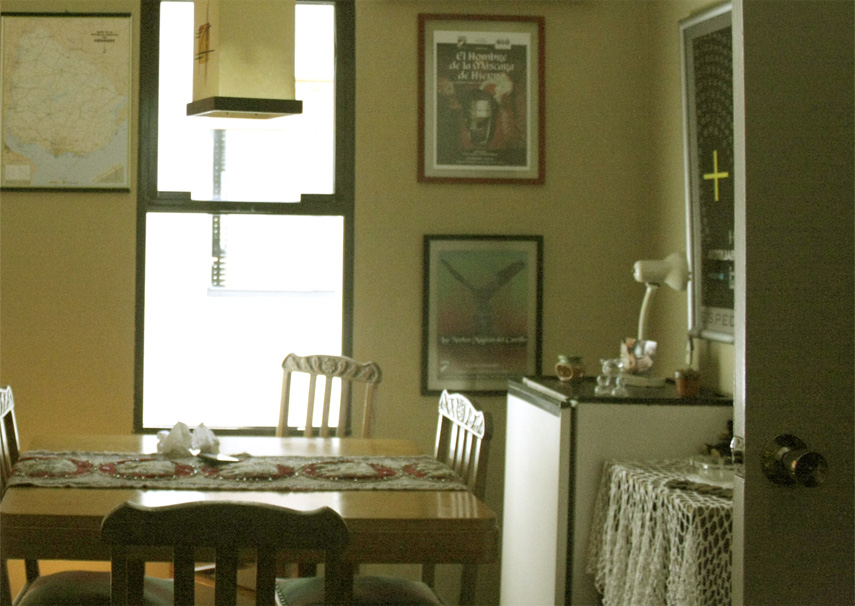 Hours
Check-in is from 9am to 9pm.
Check-out is at 11am.
Do I need to inform my check-in?
Yes, it's a must! (we do not have front desk service, for this reason, it is essential to notice your schedule check-in at least 24hs in advance).
Please, coordinate your arrival previously with us because we don't have personnel in situ to avoid disturbing other people.
Phones
For information, reservations, meetings, special events and accommodation
+598 98 777 517
+598 96 227 406
E-mail
Contact us
info@unanochemas.com.uy